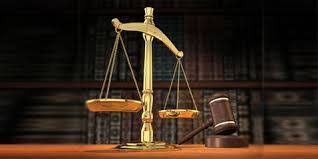 OUR METHODS
Our clients range from young start ups to major fortune 500 entities. Our method is simple, we care more about building a relationship than about billable hours. Highly effective legal representation, at affordable prices. Serving businesses and individuals throughout California.
About Us
2020 AV Preeminent Rating | Martindale Hubbell
The highest peer rating standard. Ranked at the highest level of professional excellence for legal knowledge, communication skills and ethical standards.
We know what experienced and successful business professionals, seasoned investors, executives, and hardworking individuals want. Someone not only to define the problem but suggest the solution. Provide an analysis of the pros and cons. Assess the situation through the eyes of an experienced litigator. Someone with dedication and integrity. We enjoy working with people and we care for results.
Our strength comes from the strategic partners and relationships we have developed with other specialized firms. We do not hesitate to partner up with other lawyers to strengthen a client's legal team. An experienced law firm is not reluctant to add other lawyers to the team when it's in the client's best interest, even if the firm has to share its attorneys' fee. When needed, we join forces with other specialized partners to share their research, expertise and other resources to build the best possible case for you.
We understand that many businesses cannot afford the expensive cost of large law firms. We help our clients navigate through the legal issues without incurring the high overhead and multi-tiered staffing of large law firms or the full-time obligation of hiring a general counsel.
We do not need to review our decisions with a financial committee, an audit committee, or the "boss", nor do we have to keep a certain monthly billing quota to keep our job. We are simple, straightforward, and right "on the money."
We offer ongoing legal advice and counsel on all aspects of California business development, operations, corporate governance, transactions, risk management, and other requirements for  an ongoing business operation.
We offer a simple cost-effective solution that establishes the one-on-one face time and client assistance necessary to address the complicated issues that arise while doing business in California.
We want to be convenient to you. We are located in sunny downtown Glendale, near the intersections of Brand Blvd. and Harvard St. right across from the Americana. Parking is convenient. We are available weekdays, and on Saturdays by appointment, and we invite you to a free initial consultation.
If your business needs a lawyer skilled in every aspect of business law, who tries to keep your legal costs down … call 213-250-4400, or e-mail us.
Jack H. Chammas Esq.
Managing Attorney
Jack Chammas is the Managing Attorney at the Chammas Law Office, APLC. Practicing since 1996, his experience ranges from Business and Transactional Law, Real Estate Law and Civil Litigation.
Two years into his practice, he joined a California Based Corporation as its in-house General Counsel. What started out as a small business venture eventually became the experience of his lifetime.
Within ten years, the company grew exponentially to a multi-million dollar institution operating in 50 States.
As General Counsel, Jack Chammas handled all aspects of running a multi-state multi-million dollar operation including working with lawfirms nationwide, participated in litigation at all levels, and drafted and negotiated hundreds of contracts.