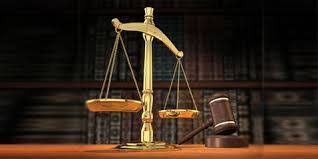 OUR METHODS
Our clients range from young start ups to major fortune 500 entities. Our method is simple, we care more about building a relationship than about billable hours. Highly effective legal representation, at affordable prices. Serving businesses and individuals throughout California.
BUSINESS AND CORPORATE LAW
Businesses can't function without attending to the legal issues that confront them at every turn. The problem is that legal matters distract business owners from the business they operate and manage, and they cost too much.
Our attorneys can easily take over that burden. We provide our clients with efficient solutions and optimal benefits at minimal expense.
Corporate formations and governance: the things you must do to comply with incorporating or organizing your business entity including corpora tions, partnerships, limited liability companies, limited partnerships, trusts, and nonprofits.
Corporate Structuring: including financing, joint ventures, local and international distributorships, franchises, and other complex business transac tions.
Business disposition: including sale, transfer, or dissolution of a business entity.
Asset protection: including risk management, trusts, off-shore set ups, and other wealth management consultations.
Real estate transactions are strewn with pitfalls. This is why you need someone skilled in every aspect of real estate transaction and litigation. We provide a full range of commercial and residential real estate services to local and international buyers, sellers, investors, lending institutions and real estate professionals. Our approach is to create a win-win situation for all parties.
The sale and purchase of real property including drafting purchase agreements, escrow instructions, due diligence, title review, risk management, and closings.
Consulting on real estate investment and development.
Documenting construction projects.
Creating and reviewing various easement agreements and common area agreements.
Negotiating with the relevant municipalities as needed.
Drafting and negotiating all types of commercial and residential leases.
Drafting, filing and enforcing mechanic's and supplier's liens.
Identifying risk management and insurance requirements for all types of real estate.
Negotiating disputes with landlords and tenants.
Negligent or fraudulent misrepresentation.
Breach of fiduciary duty by real estate agency, agent or broker.
Breach of contract.
Fraudulent conveyance (title) claims.
Land use, easement disputes.
Insurance disputes.
Mechanic's lien claims.
Commercial and residential leases.
The skill of litigation comes from devising a strong and well though-out strategy. A plan of action that is strong enough to sustain a fight but flexible enough to daily changing circumstances. And when implemented efficiently and effectively, litigation becomes a success.
It is neither the "bully" game nor the "minimize the damage" approach. It is a combination of several factors utilized together to generate the maximum result for the client.
We focus on business and commercial litigation. A long court trial can be damaging even if you win. It costs money, it takes time, and it is very distracting. Whether it is representing clients on the side of the plaintiff or defendant, we stress that the best defense is a good offense.
We help businesses under attack and help other businesses get ready for an attack before it happens — whether it is for commercial business disputes, breach of contract, negligence, torts, real estate disputes, employment, construction defects and construction disputes, or government claims. Our favorite approach, when available, is to counsel our clients to address and remedy relationships before they develop into costly litigation.
What makes us different is our emphasis on successful litigation strategies while being mindful of expenses, delays, and distractions